Transportation Design
Concept Design
Science fiction and space is one of my largest inspirations. Therefore working on a concept design for a Mars Rover was a passion project for myself.
The aim of this project was on the one hand to create a futuristic and concept design for the rover. And on the other hand exploring the professionals pipelines including several 3D and 2D tools. Also exploration in VR using Unreal Engine was something I considered.
Working on the itnerior of the rover was very different as the focus in this project also relied on the realistic texturing of all surfaces. Giving them a rough and used look should increase the realism of the whole rover. Utilizing Substance Designer was a core element in this texturing work.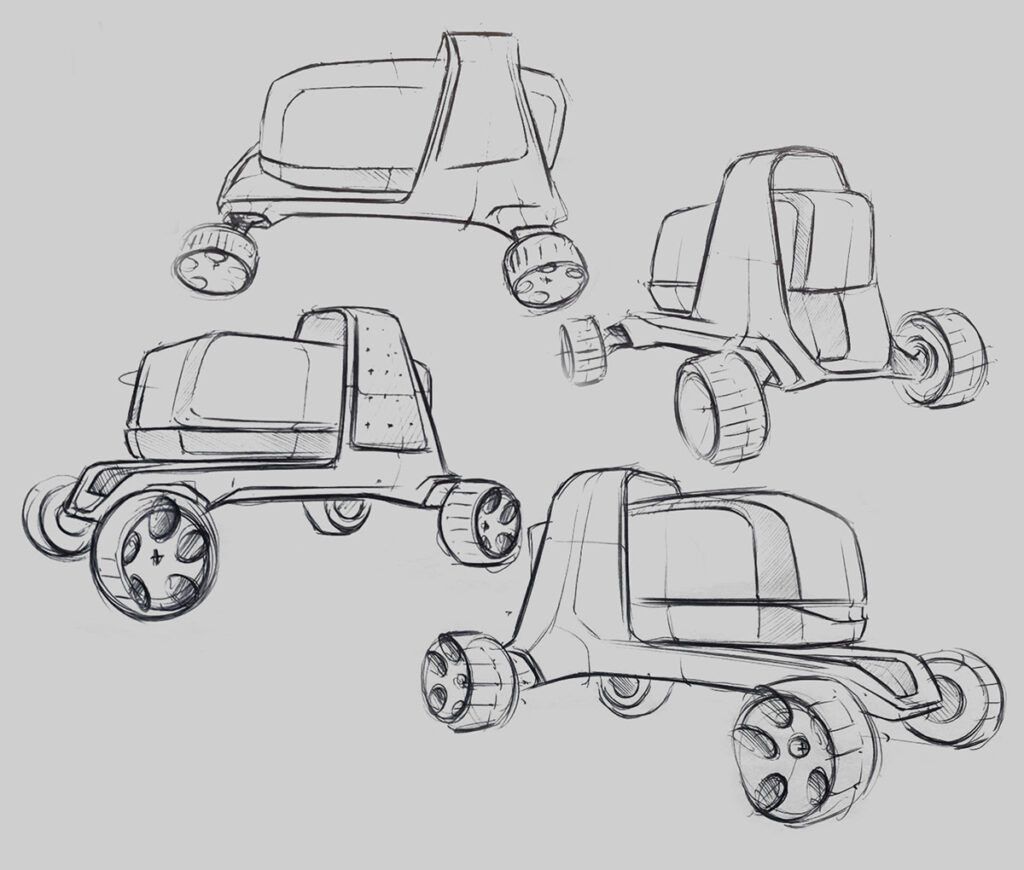 It was for me a great learning insight not only in terms of design, but also in terms of composition and environmental design. Building, redoing and trying again until the desired quality is reached.
Gleb Alexandrov Lighting Course
During the time of the project I always tried to refer back to my friends and family for feedback.