Transportation Design
Strategy
A completely new tram for the city of Barnaul, including Exterior and Interior. The process included the visual as well as the technical process. I was responsible as the lead designer of this project.
The general aim of this project was to design a complete tram concept including exterior and interior design. The special challenge here was to consider a real life application of a complex public vehicle. This includes the consideration of engineering, planning, safety, publicity and of course design.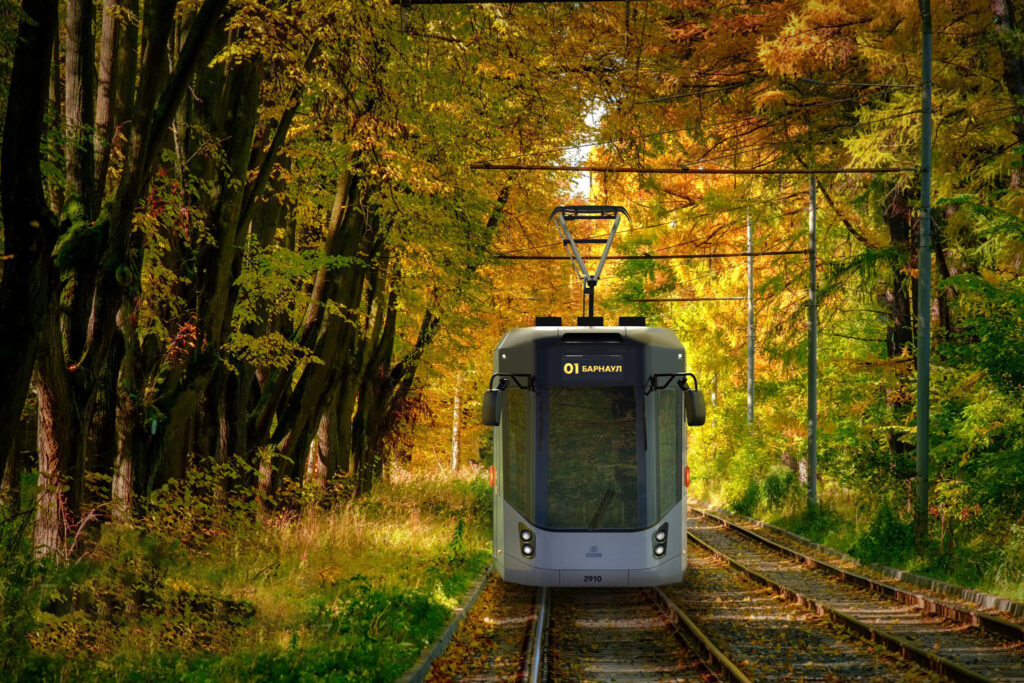 The interior of the tram was especially challenging to design. Firstly to consider were all the safety and regulatory constraints when designing a public space. Taking in account these factors there are manufacturing and financial challenges to be aware of. In total this situation made it very interesting to find creative ways to show a clear and beneficial design concept that connects all these areas.
At the current time, a physical and functioning prototype is build. I really appreciated the process as there was always a real life reference to consider. This made this project very special. You directly saw the impacts of your work in the real vehicle.
The development consisted of the classic stages of a design project. From initial drawings, sketches, 3D models to rough prototypes. Here the difficulty lay in the project's own dynamics. Every week essential things in the development could change. This all has an impact on how you work in the end.
Sojuz Engineering and Manufactirung team
Without the support and help of all Sojuz employees this project would not be possible. The learning curve especially in this project was huge for me. This also includes all the new social contacts and friends I made during this period.